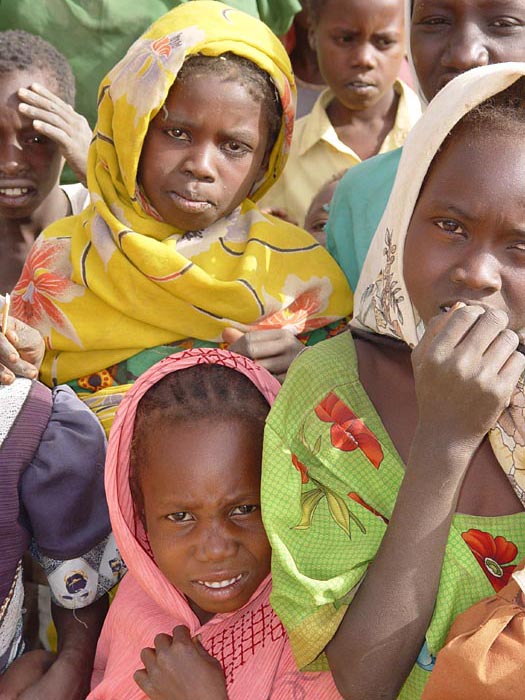 I've written a lot about Darfur and have been engaged locally and on a national scale to help build a movement to find peace for Darfur. But what really has happened in 2007?
1,000's of American's have come together
The United Nations Security Council authorized a UN/AU hybrid peacekeeping force (UNAMID) to deploy to Darfur. The first soldiers in the 26,000 strong force will be deployed in January
Due to international pressure surrounding the 2008 Olympics in Beijing, China has begun to take a harder line with Sudan. China not only approved UNAMID, but has also sent its own envoy to Sudan to focus on ending the genocide
Americans have refused to let genocide be committed on their dime. 22 states, 58 universities and 11 major U.S. cities have adopted Sudan divestment policies. Earlier this month, Congress unanimously passed federal divestment legislation (PDF) that will ensure American dollars are not funding the genocide.
While this is all really good news, there is still lots more than needs to be done to actually end the violence. It is hard to remain engaged and care when it is happening so far away from us and with so many other conflicts going on around the world. Engaging China has been a huge step, so too is getting a neutral military presence in place. There is still more that needs to happen before peace and stability can fully return, most noticeably:
UNAMID still needs helicopters and logistical support in order to succeed.
The ultimate success of the divestment movement rests on the 28 states that have not yet acted. 23 of these have divestment campaigns planned in 2008.
Millions of vulnerable civilians remain unprotected in camps across Darfur.
So to you I say keep up the good work and the willingness to care! Let's make 2008 the year we end the genocide in Darfur.
Information for this post came from the Genocide Intervention Network, which continues to be an excellent resource.